I thought I'd fill you guys in on a current project. I have undertook the task of making a very limited number of factory model 8 spanner wrenches (Remington part # 107) from an original provided by Bob Creamer. The original wrenches, which only a couple are known to exist today, were stamped and blued and can be found in Ch. 13 of Henwood's book. These reproductions began as a strip of 1050 spring steel. In the following pictures I'll give y'all a run down of the reverse engineering/duplication process following my good machinist friend Cecil. I am sorry guys, these will not be for sale as per agreement with the owner.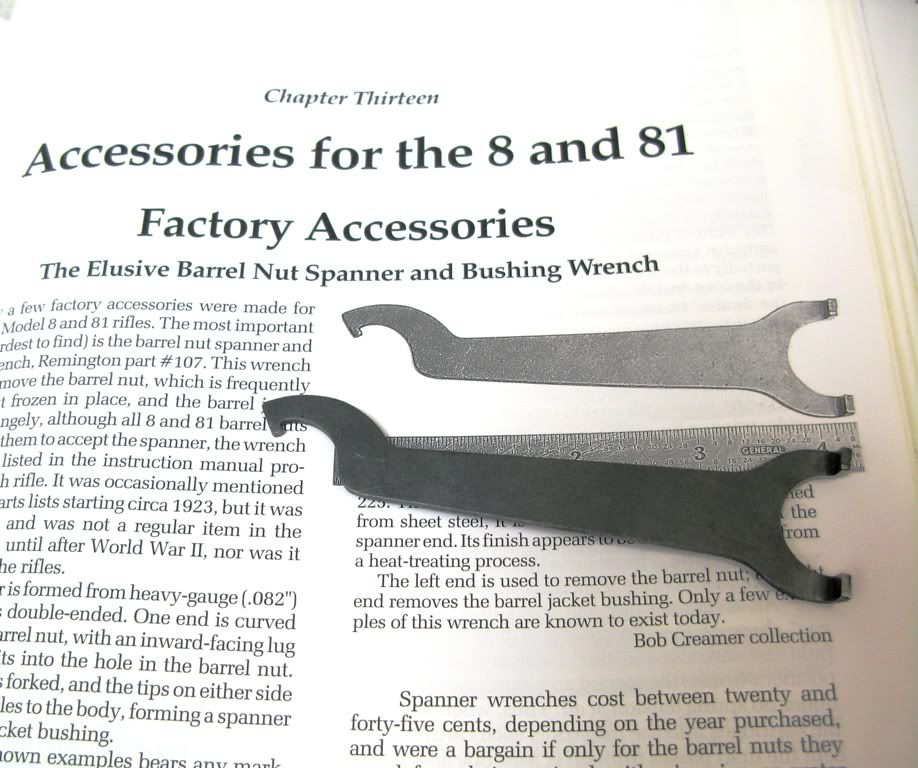 Here we are using a hydraulic surface grinder to bring the spring steel down to the desired thickness. The original wrenches are .082", these reproductions are .087". We did this to help differentiate them from the originals and provide a little more rigidity.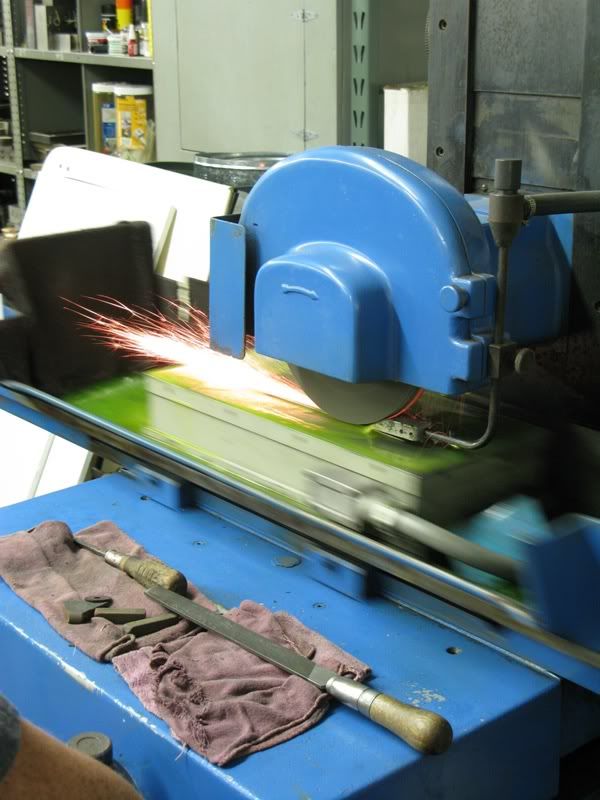 The next step was matching the dimensions of the original wrench. This we did using an optical comparator, time, and lots of patience. Everything was drawn up in MasterCam.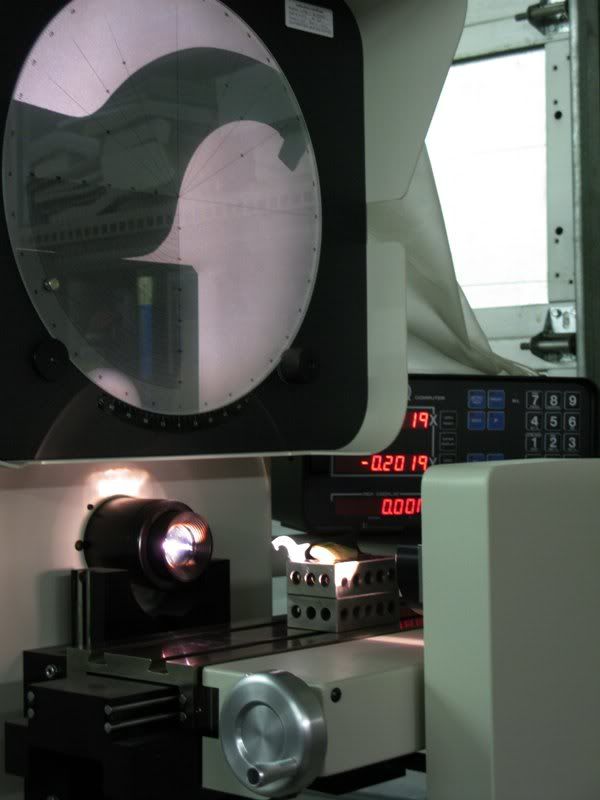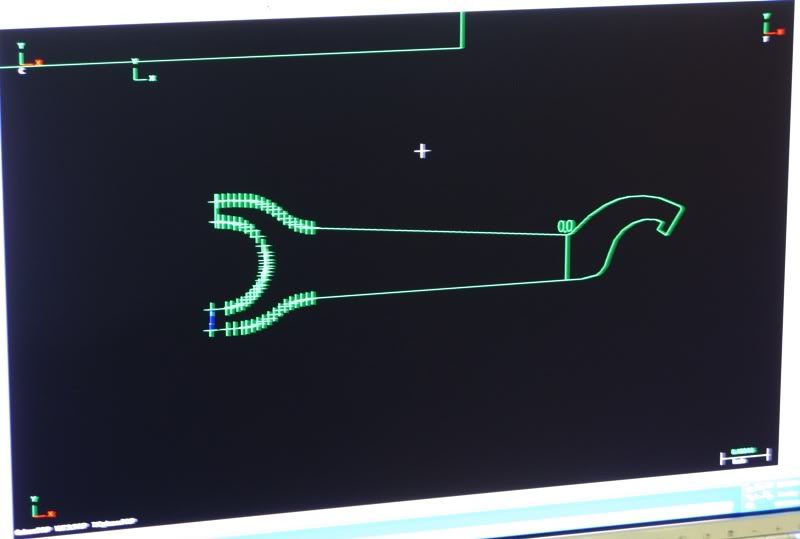 After tack welding the spring steel together, an EDM small hole drill was used to get started. The spanner wrench program was uploaded into the wire EDM, the brass threaded, and the cutting began.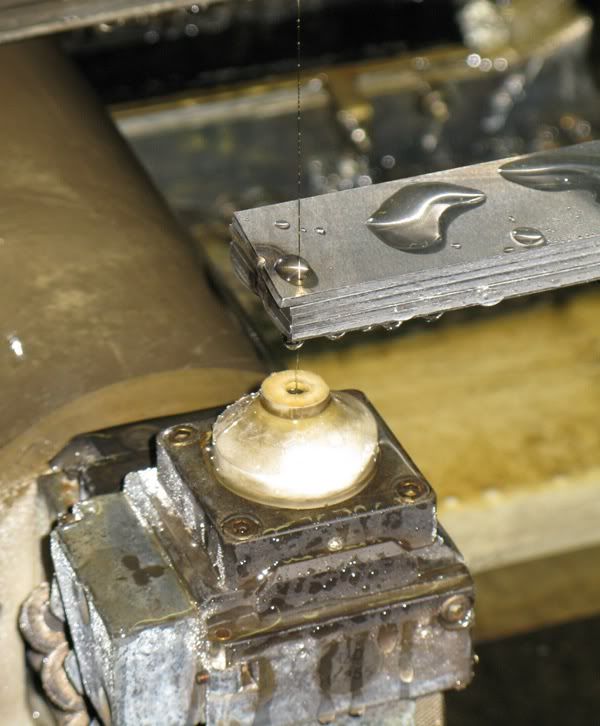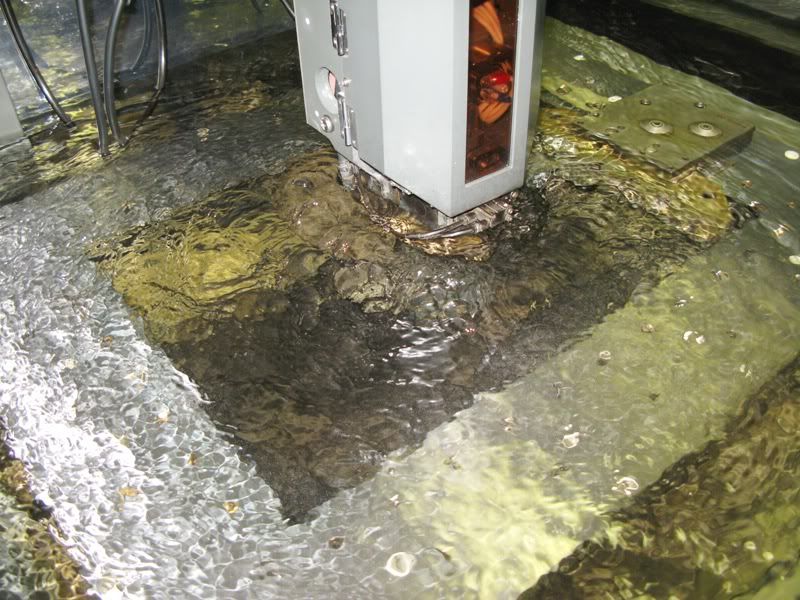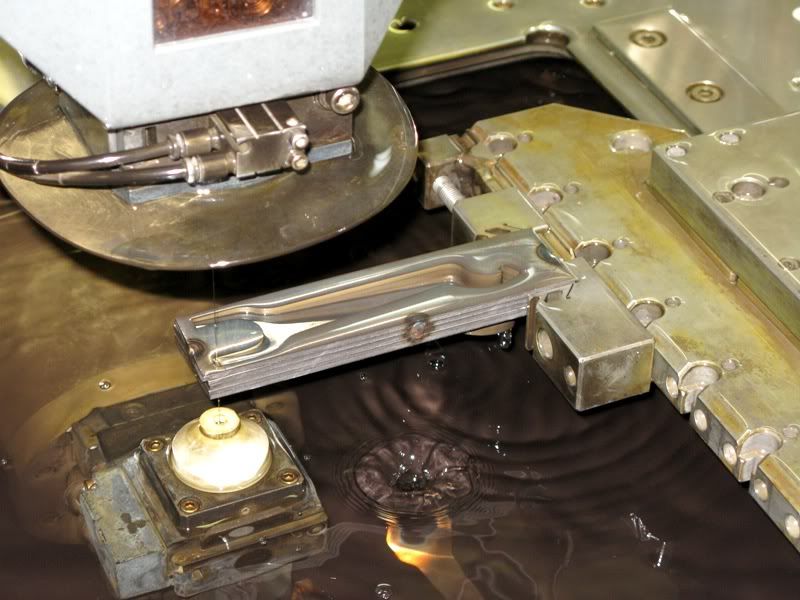 Here are the post cut wrenches. The next step is to form the ends of the bushing wrench and smooth out the tips of the barrel nut spanner. If nothing breaks I'll be back with an update...TO BE CONTINUED!
Cam