Phyrbird, I added some close up pictures of the receiver engraving and of the checkering.
The rifle was shipped in 1911.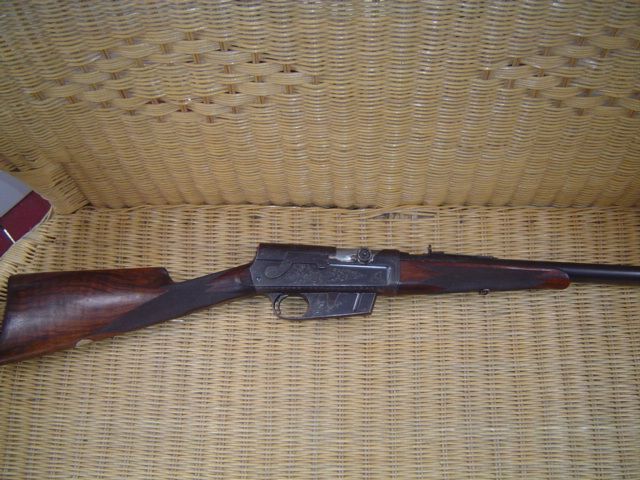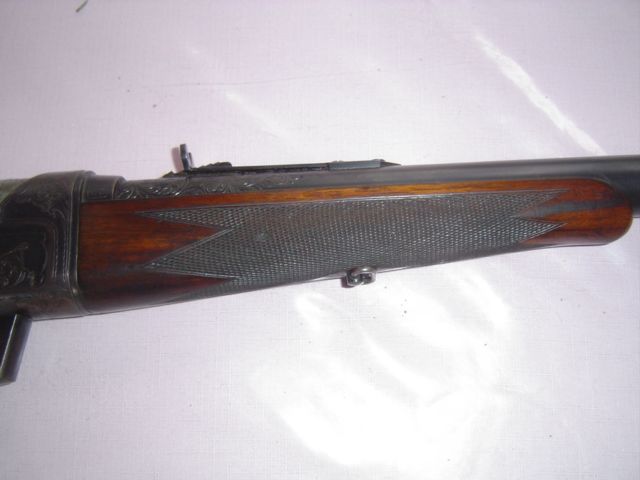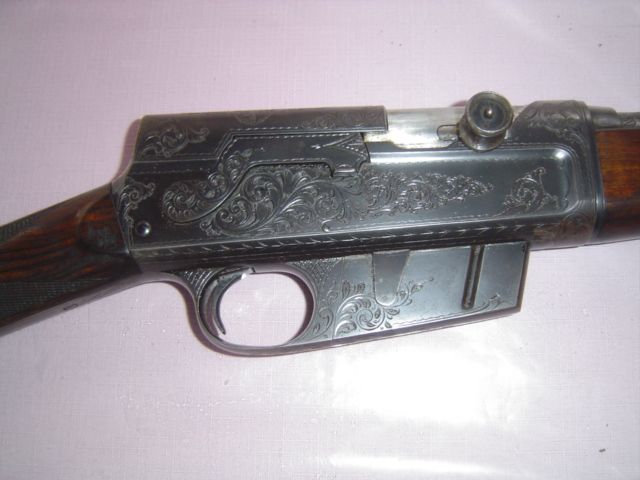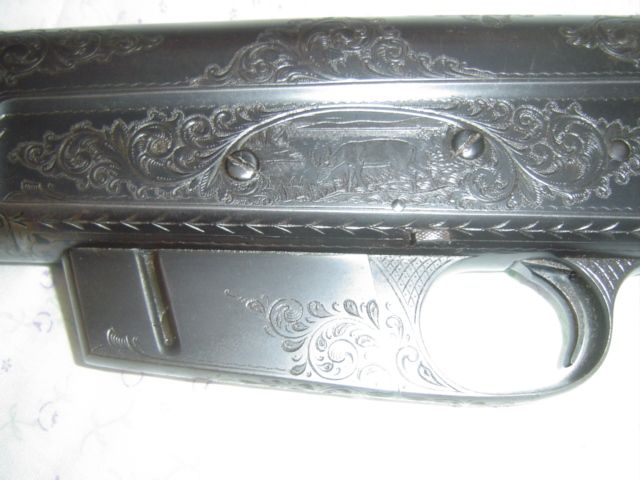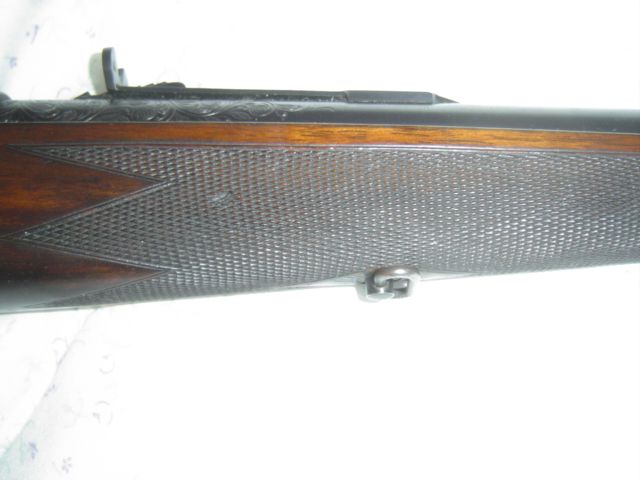 This is a Christmas present from my wife. What a woman.
Model 8 E, marked 25-35.
All original. It has been carried but is in very good condition.
I stumbled across this as a private sale and could not pass on it at a Very reasonable price.