I'm posting this for Philip Gilbert who wanted to share his Model 8 story with you guys...
I was working in a scrap yard when I found half of what I thought was a military rifle from the early 1900's. I was estimating it was used from 1900 or 1910 to 1930, as I recognized the magazine from some picture I had seen in a book. I had no intention of restoring the rifle, but I did intend to bring it home and clean it up a little to be a wall hanger. I took pictures of the rusted hulk and posted them on Facebook to show my WWII reenactor friends, and a couple people told me that it was a Model 8, and posted a link to TheGreatModel8.net. I read up on the piece from the site and contacted Cam Woodall to do research on the piece. As it turned out, I had found the complete receiver end of a 1913 Remington Model 8 in .35Rem. The rounded knob on the stock has about 63 notches cut into it, presumed to indicate a kill count. I researched more, as I knew nothing about these rifles, and I purchased new (well, original) parts to replace broken parts and parts to replace those missing, and refinished my stock and re-blued the metal parts. Of course, it drives me crazy that the fore-end of a Model 8 with the same serial number as mine is lying around somewhere. But, I restored my rifle, and am going to take it to a gunsmith to make sure it is in firing condition, and I look forward to obtaining a rear-sight and taking it to the range.
Pictures provided by Philip,
BEFORE...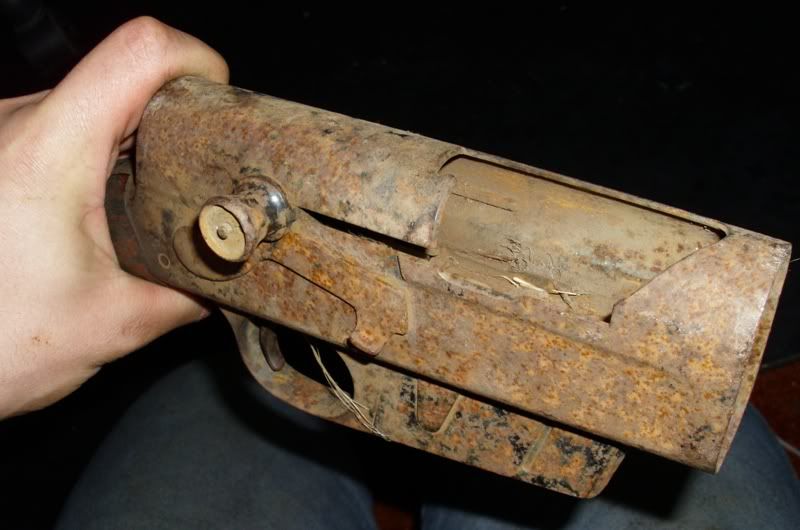 AFTER...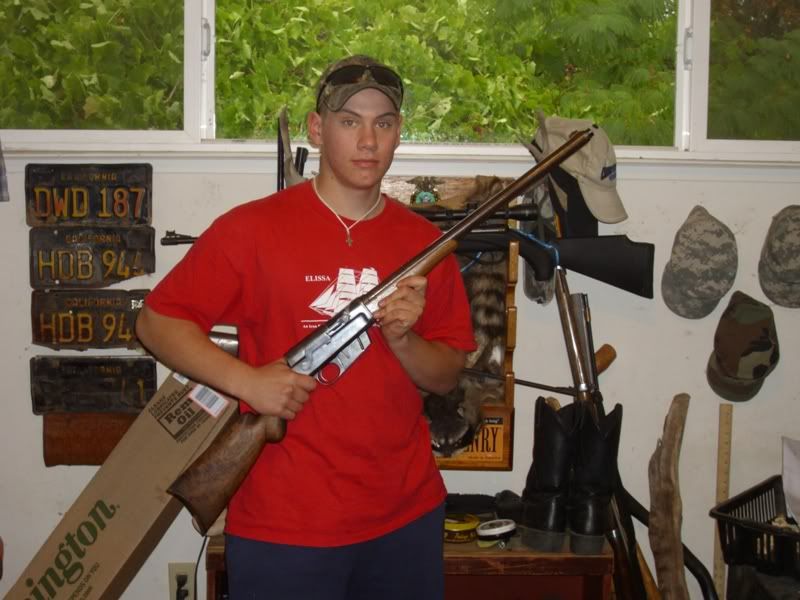 Fantastic story Philip!