Hello, I am a gun hoarder surrounded by anti-gunners in the Silicon Valley area.
Around 30 years ago, I got this Model 8 which looked worn and tired - with a whole 2 rounds of 35 Remington ammunition - so It got stuck in the back of one of my gun safes. Now that I am retired and bored, I decided to take it out and look at it. Here are some very bad pictures of it - admittedly I suck at photography.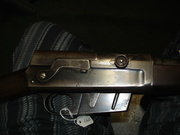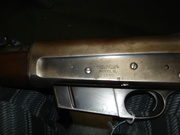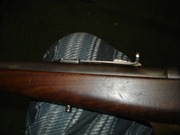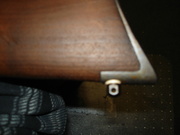 Guessing a prior owner thought to add the swivel attachment at the end of the buttstock - not realizing that the front attachment is for field stripping only. Looking at the lack of brass available for it, guess I won't be shooting it much in the future either. Did pick up 15 more rounds stored in an old match box - but am hesitant to trust them. Will continue to look around for some factory ammo or some brass - did order some reloading equipment for this old caliber. I did watch the Forgotten Weapons video on Model 8's and saw Ian disassemble it - the many parts and pins did not thrill me with the prospect of losing some little item that will be hard to replace.
What can you tell me about this old timer - ?