A lot of water under the bridge good and bad,
Bad when i did it my way, Good when i did it Gods way.

USAF-72-76
---
Pitchy, As I looked at the photos....... I thought, I hope there is a video that shows this mechanical marvel in operation.You did not disappoint.You are definetly a man of many talents and skills. I am reminded of one of my favorite shows on PBS "The Red Green Show"
http://www.redgreen.com
. His parting words each episode were "Remember, if women don`t find you handsome they should at least find you handy". Not that the non-handsome moniker would apply to you but you are quite handy.
Joe
".......ain't many troubles that a man cain't fix
With seven hundred dollars and a thirty ought six."
---
Thanks Sarge.
We get that show, yep nothin better than duct tape.
It never did work very good but it was fun trying.
A lot of water under the bridge good and bad,
Bad when i did it my way, Good when i did it Gods way.

USAF-72-76
---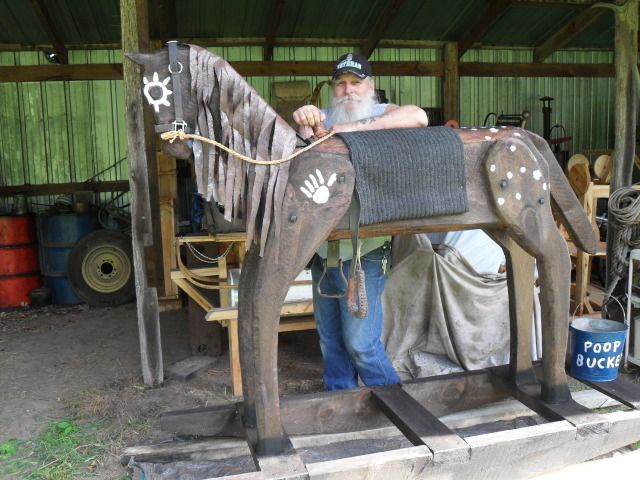 A lot of water under the bridge good and bad,
Bad when i did it my way, Good when i did it Gods way.

USAF-72-76
---