Hello,
I just bought my first model 8 and was very excited about finding this website as well!!!! It is a peerless grade D Model 8 in .35 Remington!!! The serial number is 15260 and by my calculations puts it about July 1909. The receiver has about 70% original finish and the wood is sound and will clean up nicely. The cheeks on the stock are still pretty pronounced and the checkering is nicely worn from many years of hunting. It looks like it may have been ridden hard and put away wet as I imagine the barrel jacket was once pretty rusty. Unfortunately, whoever let it get this way didn't have a clue what to do and scrubbed the living sh!t out of it leaving very little finish on it
! There are also a few spots of pitting as well. The bore looks descent still and I am getting lots of mung out of her as I continue cleaning it out. It may clean up very nicely.
I paid $800.00 for her with 4 boxes of ammo. One of which is very old and looks like some of the original stuff listed in the ammo section on here. The box is in very good condition and is full of original ammo that has tarnished quite a bit turning the copper on the bullets blue and the brass very dark.
I need to find some parts that I noticed during the initial cleaning. Hopefully someone can point me in the right direction:
1. The barrel nut seems to have split from the top down throught the wrench hole and continues down underneath the barrel jacket so I need one of these. I just sent an email to the guy that sells the wrench to get one from him.
2. The action spring seems to be original and not very straight anymore and thus has caused uneven wear on portions actually squaring off the spring. A replacement would be good to have as back-up.
3. The rear sight has a piece of tin placed in it and has a hole in it to make a rear peep sight. It seems to work well, but I would like an original double notched one to make it complete again.
4. I may need a recoil spring in the barrel assembly. I can't get in there until I get the spanner wrench to take it apart and clean it up.
Any help finding these parts would be most welcome. I can't wait to get her out to the range!! I will post pictures as soon as I am able to.
Pics that I was sent originally.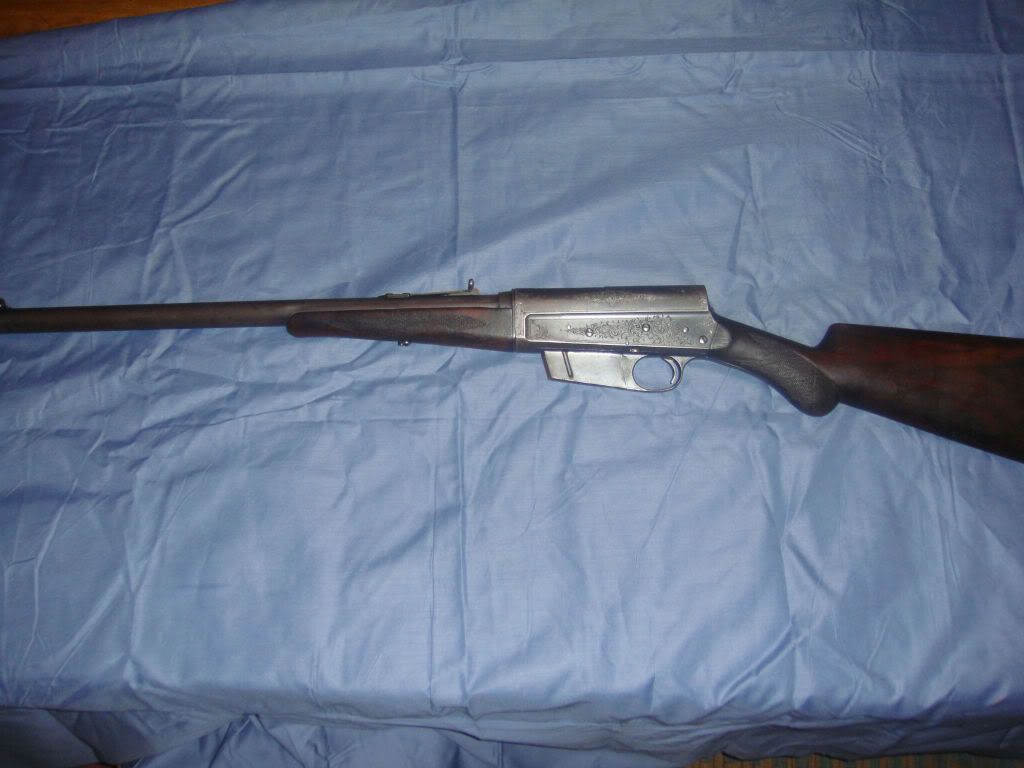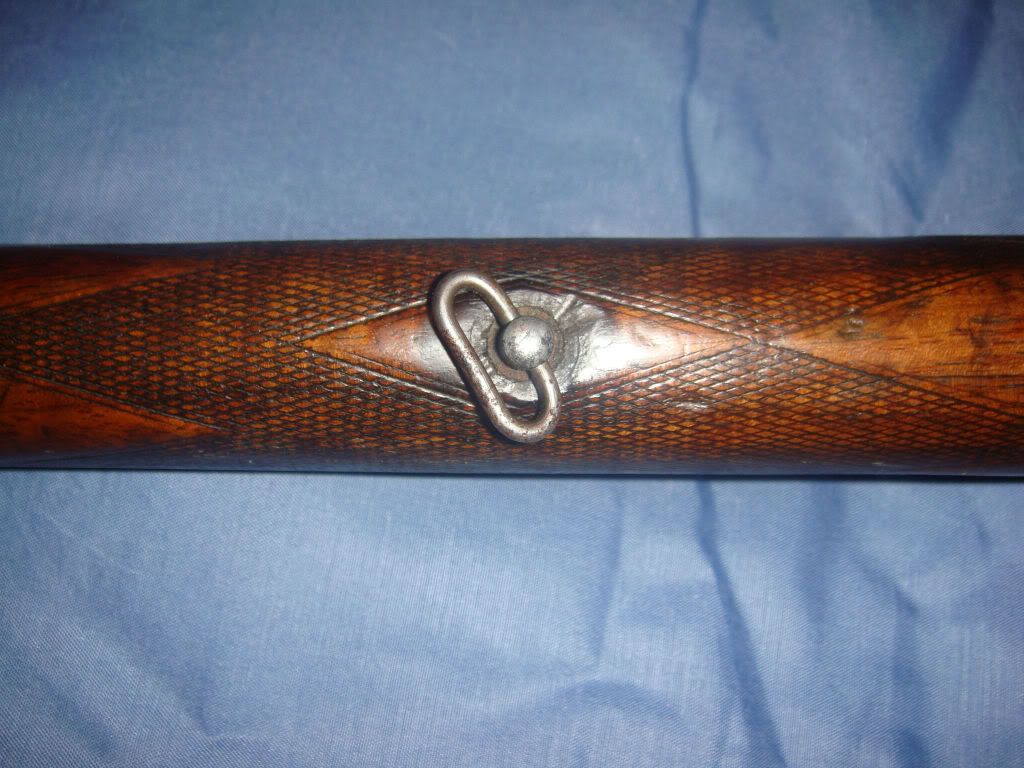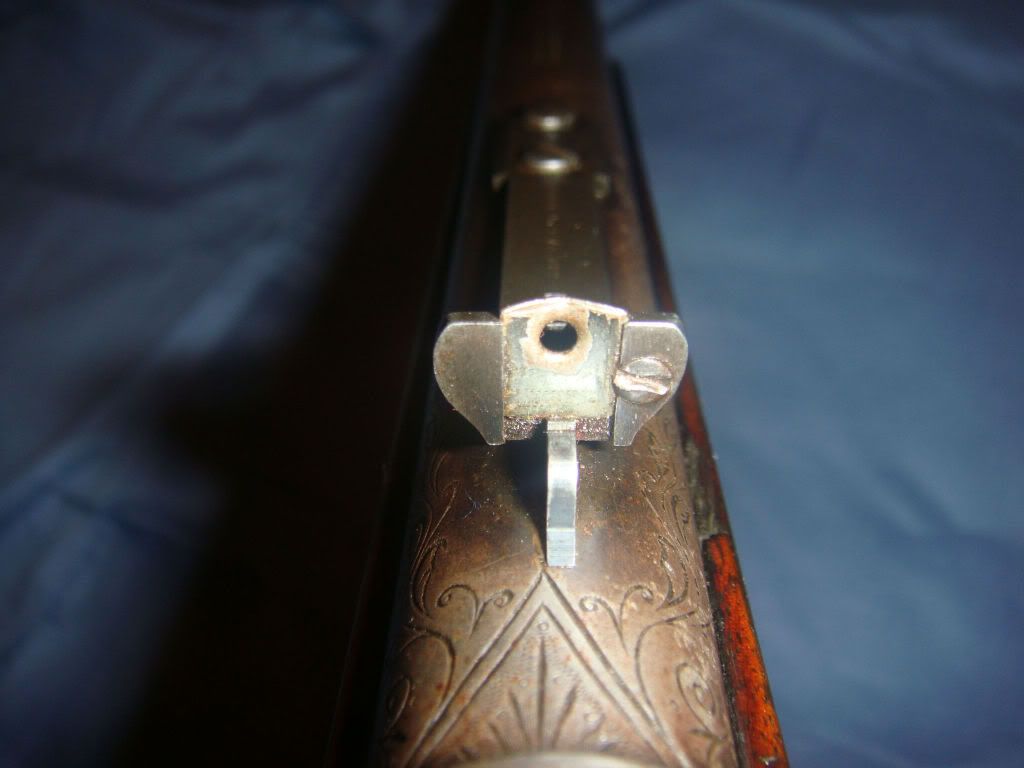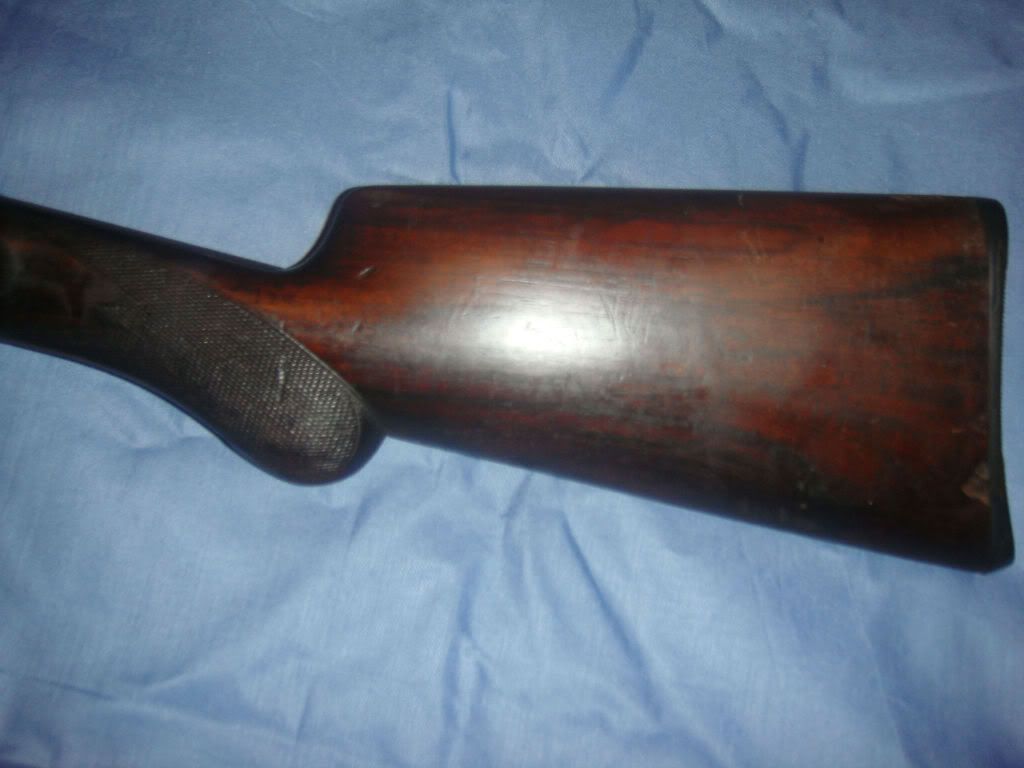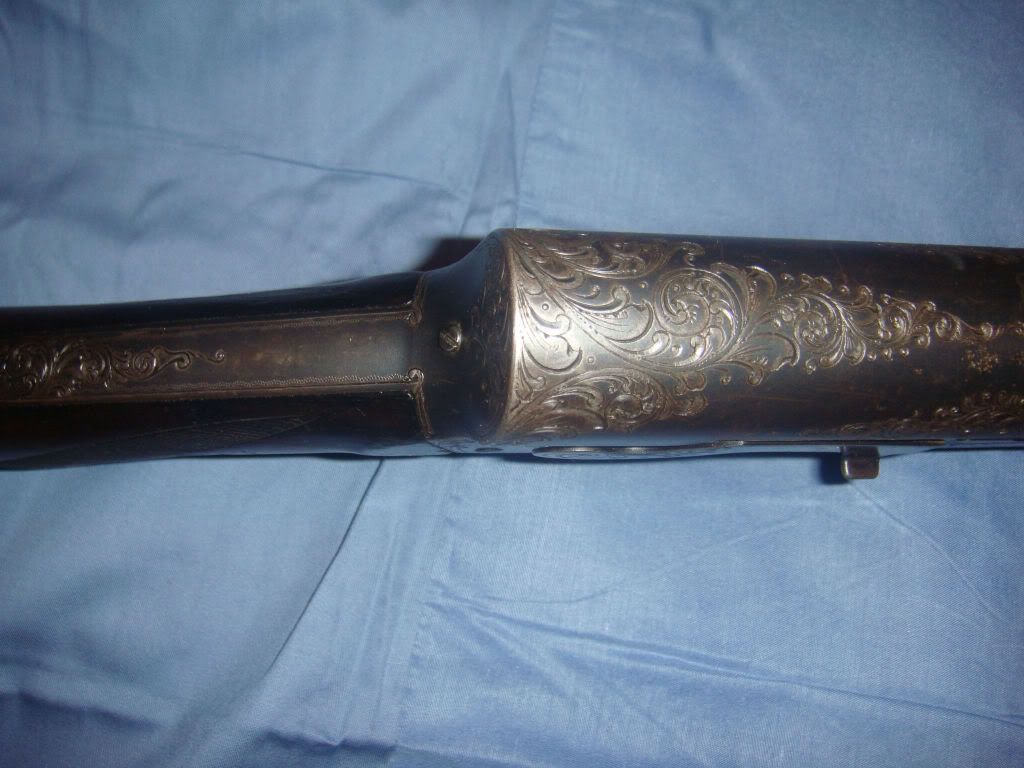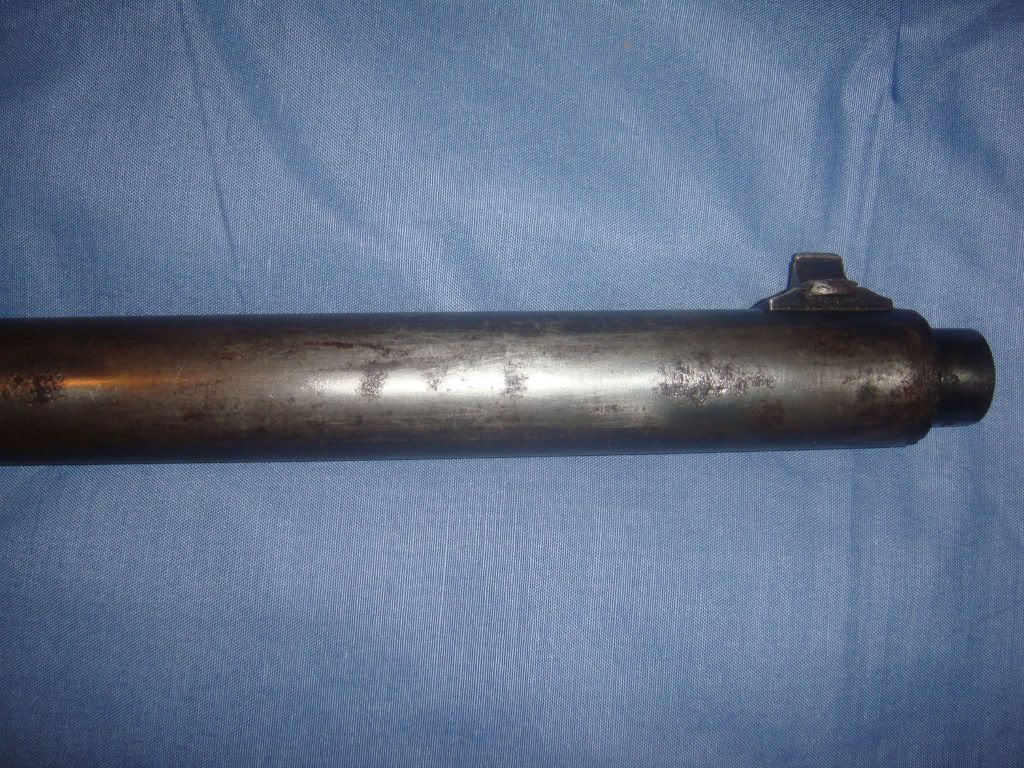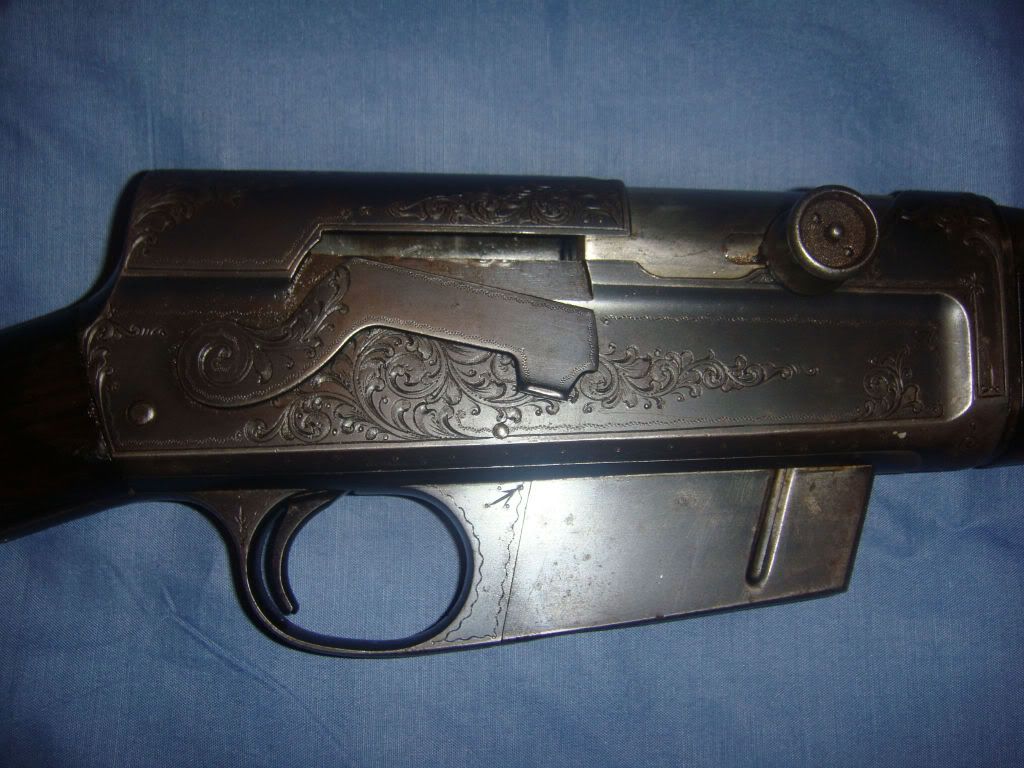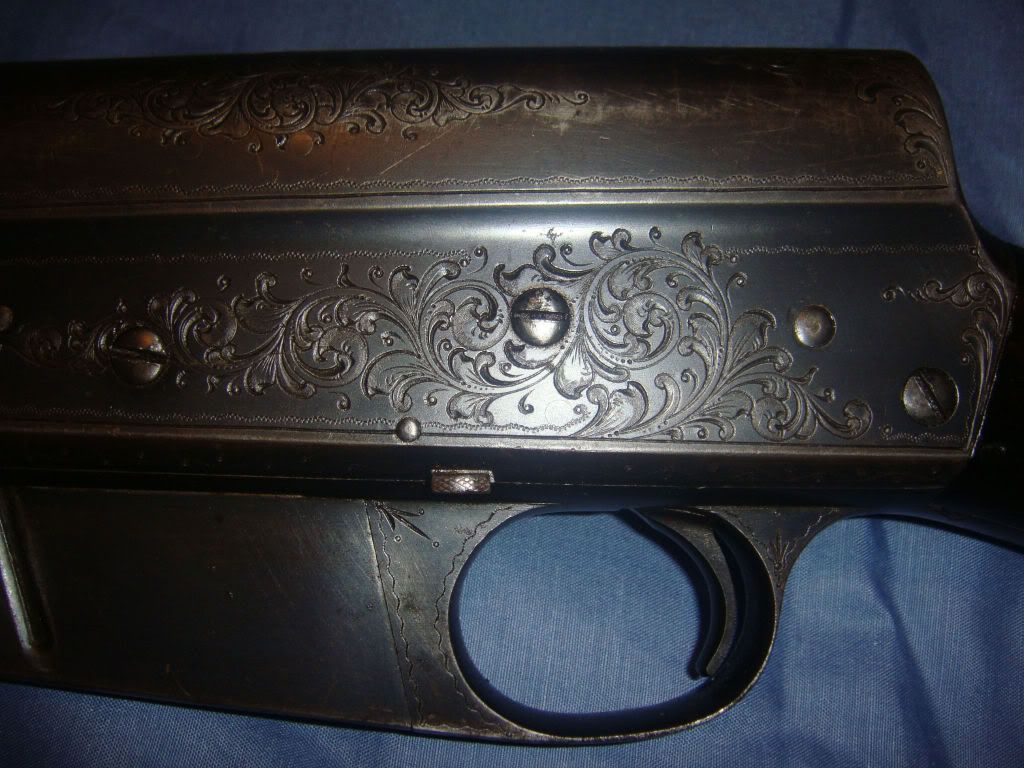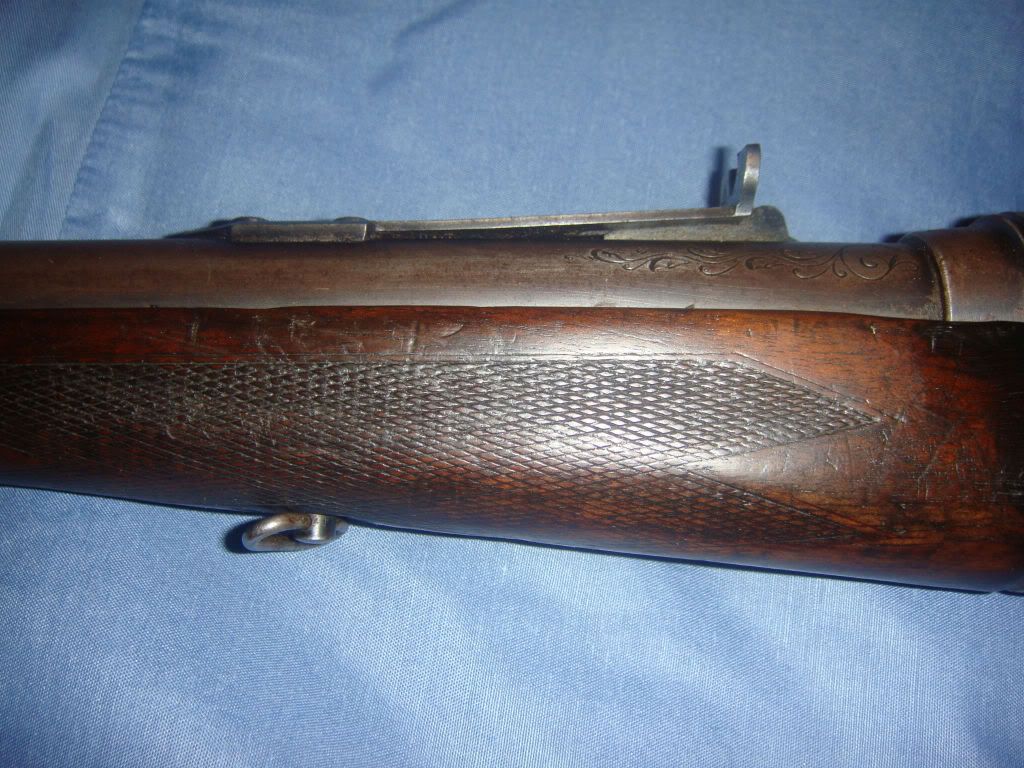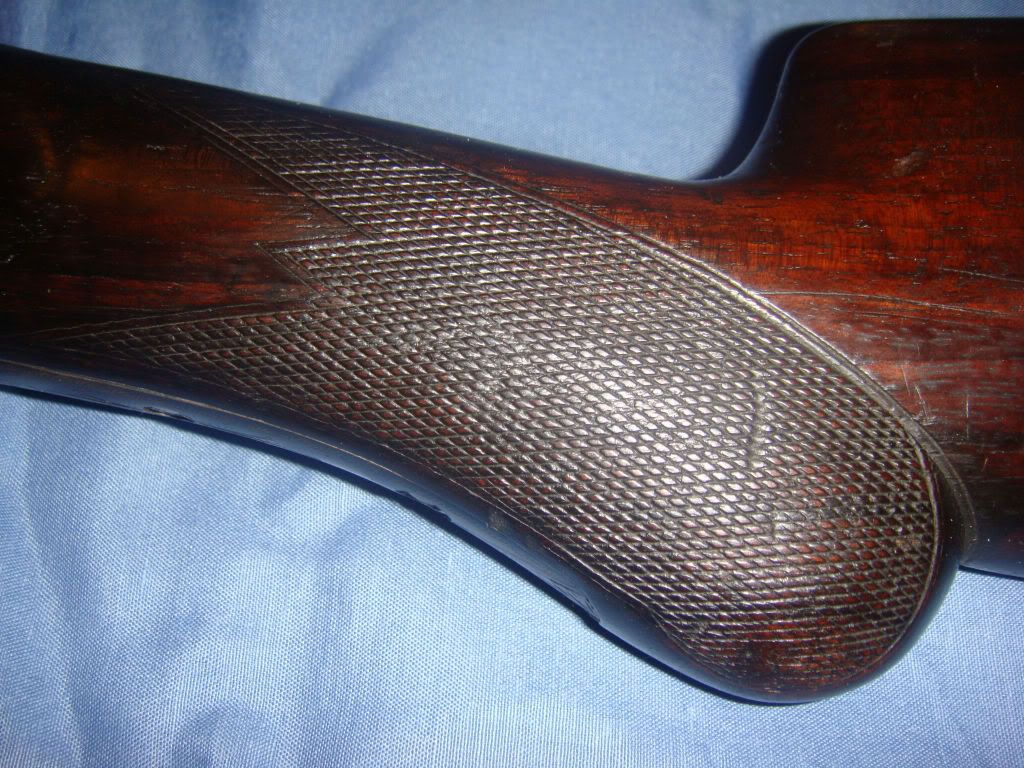 Cheers,
Ian